21.02.2019 - 21.12.2019
Europa y America del Norte / / Lac-Simon, Louvicourt, Québec, Canada
1013 Av Amik-Wiche, Lac-Simon, QC J0Y 3M0
Lancement de la campagne de mise en valeur et de revitalisation de la langue anicinabe dans la région de l'Abitibi-Témiscamingue et les communautés anicinabek avoisinante. Des objets promotionnels et des outils seront lancé. (Calendrier, collant, lexique...)etc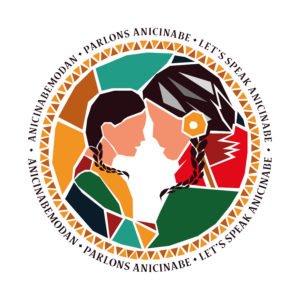 26.02.2019 - 26.02.2019
Asia y el pacifico / / La Trinidad
Benguet National High School
A training-workshop on Philippine indigenous culture & languages.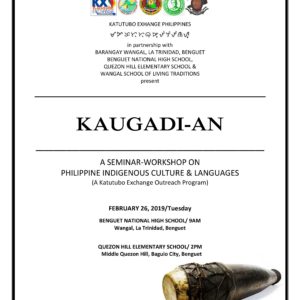 26.02.2019 - 26.02.2019
Europa y America del Norte / / Kalkanli
Middle East Technical University, Northern Cyprus Campus
This documentary focuses on the language revitalization efforts of the Tahltan community in eastern Canada.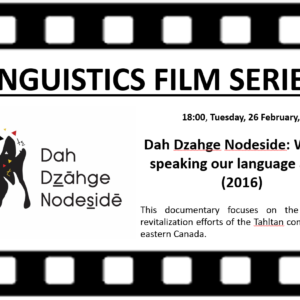 01.03.2019 - 02.03.2019
Asia y el pacifico / / San Jose, Occidental Mindoro
Occidental Mindoro State College, Quirino St., San Jose, Occidental Mindoro; Caminawit National High School; Brgy. Monteclaro, San Jose, Occidental Mindoro
It is a cultural training for students & teachers and members of the indigenous community.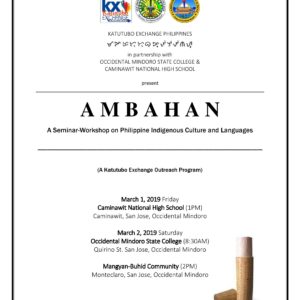 03.03.2019 - 05.03.2019
Asia y el pacifico / / Hilo
Ka Haka ʻUla O Keʻelikōlani
An optional two-day He ʻŌlelo Ola Hilo Field Study (on the Big Island of Hawaiʻi) to visit Hawaiian language revitalization programs in action will take place March 4-5, 2019, immediately after the ICLDC conference on the island of Oʻahu. 35 years ago marks the start to restore life for the Hawaiian language through Hawaiʻi's first […]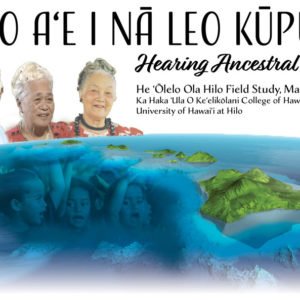 05.03.2019 - 07.03.2019
Europa y America del Norte / / Thunder Bay, Ontario
Matawa (Education), in partnership with Keewaytinook Okimakanak Board of Education (KOBE) hosted the 12th Annual Matawa Education Conference from March 5 – 7, 2019 in the traditional territory of Fort William First Nation, part of the Ojibwe Nation in Canada. The theme in the Ojibwe language was: Gi-chi-inen-da-gon ga-ishi pi-matisi-yang Ish-shii-kii-shi-wey-win Kaayay Mino-pii-ma-tii-si-win (Language and […]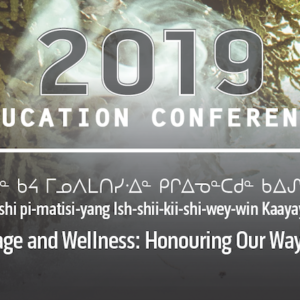 06.03.2019 - 06.03.2019
América latina y Caribe / / Guadalajara
ITESO, Universidad Jesuita de Guadalajara -Galería Jardín
El proyecto musical "Trío Dulce De La Huasteca", toca sones tradicionales huastecos del estado de Hidalgo, como los huapangos, rancheras y también cumbia moderna, todos en la lengua Náhuatl.El proyecto inició a finales de septiembre de 2015 con Benjamín Ostoa y amigos. En el 2016 se integra Evaristo Hernández Rivera y Eliseo Hernández de la Cruz, quienes actualmente llevan más de tres años con este trío.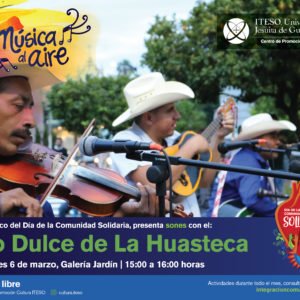 Scroll