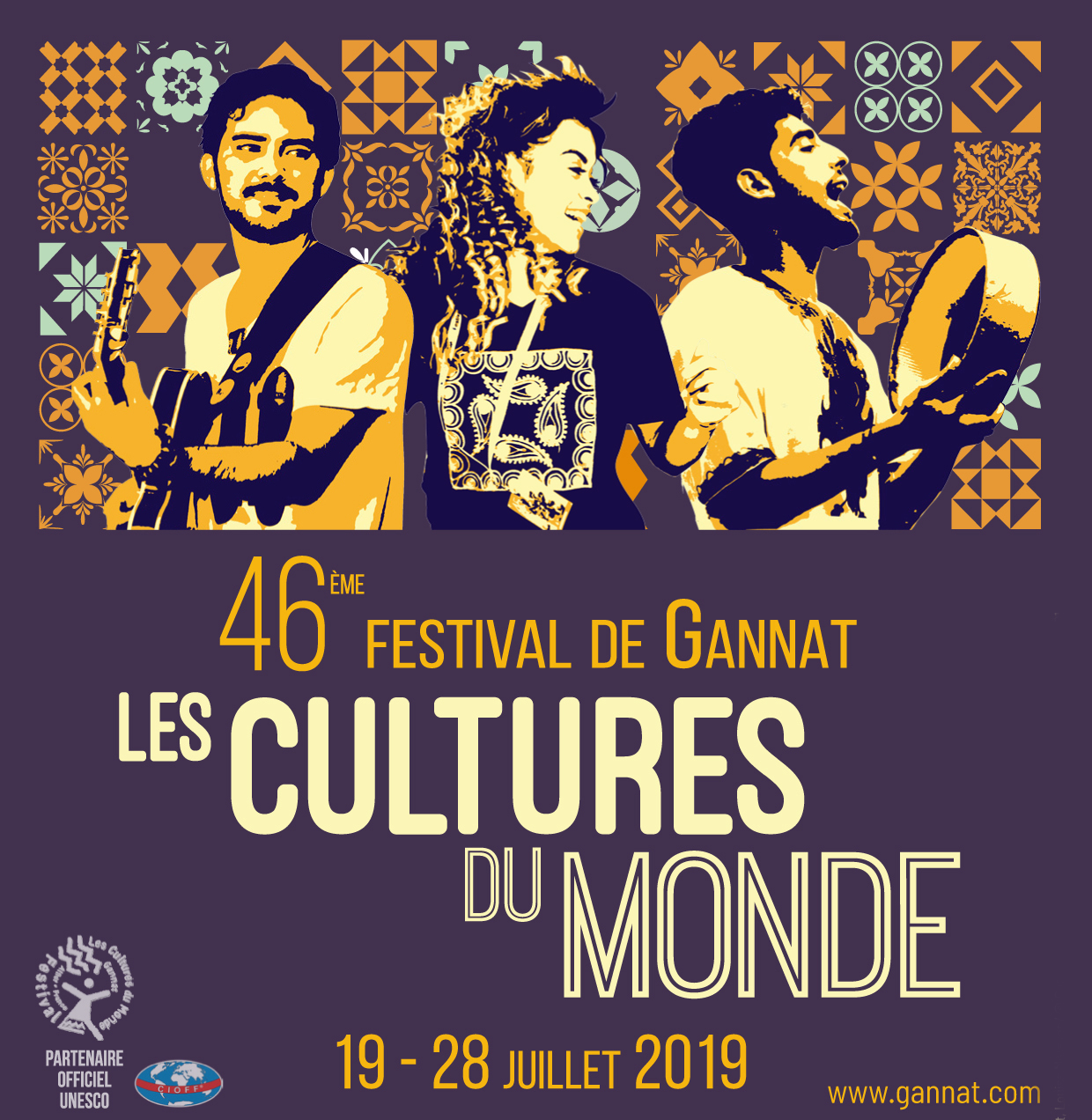 Cette conférence se tiendra dans le cadre du Festival Les Cultures du Monde, une institution festive, culturelle et annuelle à Gannat en Auvergne (France). Cet événement réunit chaque année, pendant dix jours des danseurs, des musiciens, des artistes, des bénévoles et un large public de tous les continents, prônant une  grande diversité d'échanges culturels, de pratiques musicales et chorégraphiques.
Ces célébrations, associant culture locale et échanges traditionnels, ont été initiées il y a près de cinquante ans par Jean Roche et son association La Bourrée Gannatoise, témoins et acteurs des cultures musicales et dansantes du nord de l'Auvergne.
Aujourd'hui, le festival est organisé par une association reconnue comme Organisation Non Gouvernementale, (ONG)  partenaire officielle de l'UNESCO  pour son travail de sauvegarde et valorisation du patrimoine culturel immatériel . Elle participe aux travaux de nombreuses institutions européennes pour la sauvegarde des traditions vivantes (CIOFF, EMC, AMTA, etc.). Le festival rassemble plus de 30 000 visiteurs chaque année et permet aux populations locales d'interagir avec des personnes du monde entier dans un large éventail de langues.
Dans le cadre de l'Année internationale des langues autochtones lancée par l'UNESCO, Le festival propose  une  conférence sur « Les langues autochtones, musiques et danses traditionnelles au sein des performances interculturelles »  organisée conjointement par le Dr Vikrant Kishore (Université Deakin, Australie), Etienne Rougier (Université de Montréal, Canada) et l'Association Nationale Cultures du Monde.
This conference will be held within the Festival Les Cultures du Monde, a festive, cultural, cultic and annual institution in Gannat, Auvergne (France). This event brings together every year and for ten days long, dancers, musicians, artists, volunteers and a wide audience from all continents, advocating a wide variety of cultural exchanges, musical and choreographic practices.
These celebrations, associating local culture and traditional exchanges, were initiated almost fifty years ago by Jean Roche and his association La Bourrée Gannatoise, witnesses and actors of the musical and dancing cultures of Northern Auvergne.
Today, the festival is organized by an association recognized as Non Governmental Organization, (NGO), official partner of UNESCO for its work of safeguarding and valorization of the intangible cultural heritage. It participates in the work of many European institutions for the safeguarding of living traditions (CIOFF, EMC, AMTA, etc.). The festival brings together more than 30,000 visitors each year and enables local people to interact with people from around the world in a wide range of languages.
As part of the International Year of Indigenous Languages launched by UNESCO, the festival offers a conference on "Indigenous languages, music and traditional dance within intercultural performances" jointly organized by Dr. Vikrant Kishore (Deakin University, Australia) ), Etienne Rougier (University of Montreal, Canada) and the Association Nationale des Cultures du Monde."