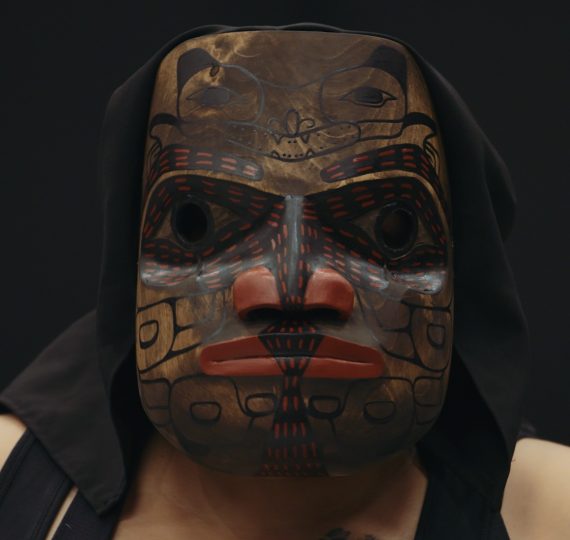 TWO ODYSSEYS: PIMOOTEEWIN / GÁLLÁBÁRTNIT
Two Odysseys are the world first operas sung and spoken in Indigenous languages of Cree and Sámi.
Developed and Co-Produced by Signal Theatre and The Sami National Theatre Beaivváš
Presented by Soundstreams
A creative team led by Indigenous artists comes together to present a double-bill of the world's first operas in the languages of Cree and Sámi, complete with 2 narrators, soprano and tenor soloists, 3 actors/dancers, and a vocal and chamber instrument ensemble. Step into a world of cross-cultural odysseys and examine how we live on earth, how we pass to the land of the dead, and the consequences of love and sacrifice.
FROM SOUNDSTREAMS' ARTISTIC DIRECTOR LAWRENCE CHERNEY
"When we premiered Pimooteewin: The Journey in 2008, Michael Greyeyes and I had no idea it was the beginning of a real journey. It did tour to Northern Ontario soon after, but some colleagues in Norway and Sweden were so inspired by it that they wanted to create a companion work rooted in Sámi language and storytelling, an answer to the questions posed in Pimooteewin. Even before its premiere, Two Odysseys is already beginning to resonate with interest in North America, Europe and Australia. That journey has just begun!"
FEATURED ARTISTS
Michael Greyeyes, Cole Alvis (CAN), co-directors
Melissa Hui (CAN), Britta Byström (SWE), composers
Tomson Highway (CAN), Rawdna Carita Eira (NOR), librettists
David Fallis (CAN), musical director
Yolanda Bonnell (CAN), Heli Huovinen (FIN), narrators
Melody Courage, Asitha Tennekoon, Bud Roach (CAN), vocal soloists
Choir 21
Chamber Orchestra