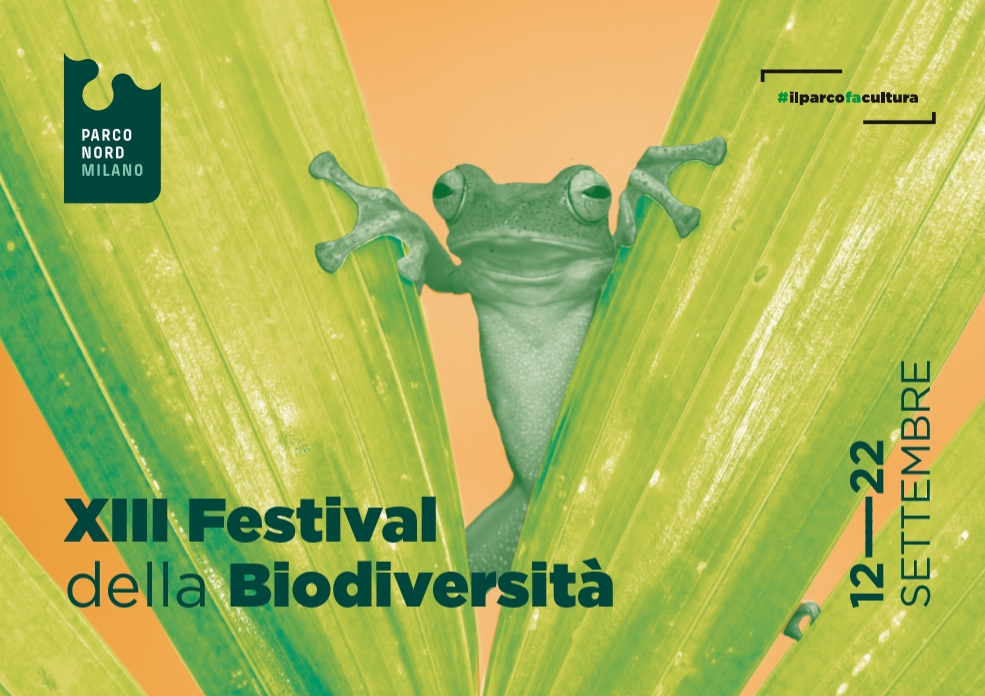 The 13th edition of the Festival of Biodiversity will be held on september 12-22 2019 at Parco Nord Milano. The theme of the Festival is always inspired by values and intentions of the International Year proclaimed by UNESCO or other international organizations, for example the 2018 edition focused on the topic of cultural heritage, since the UE proclaimed such theme. The Festival of Biodiversity was born in 2007. Its fundamental aim is to spread the importance and the value of biodiversity for the sustainable development across the community. In particular the Festival intends to focus on the environmental and naturalistic redevelopment, on rural and natural landscapes that can also be found in big cities, on the ecosystems at risks of impoverishment, and on scientific and material knowledge that respects nature, with a broader gaze on the future of the planet. During the years the Festival established itself as one of the biggest national expositions on the themes of nature and sustainability, thanks to the realization of over one hundred events during 10 days, the presence of important public and private partners and the participation of more than 30.000 visitors.
Each edition has seen the participation of many associations, public figures, scientists and artists, bringing to the public numerous events of scientific divulgation, meetings, shows, workshops and artistic performances.
The interest in the theme of the preservation of the Indigenous Languages lies in the fact that these populations are at the forefront in safeguarding the biodiversity of the most fragile environments and ecosystems. Therefore protecting their cultural and linguistic heritage also means protecting their territories and the link with them is the interest of the whole planet.
The Biodiversity Festival declines this theme in three areas:
Initiatives that allow us to rediscover the importance of native languages ​​in the context of sustainable development objectives – Agenda 2030 including the protection of biodiversity, human rights and peace building among peoples, guaranteeing cultural diversity and intercultural dialogue;

Initiatives that enhance uniqueness of indigenous languages ​​and their natural contexts, capable of defining the social and cultural identity of these communities and their reference ecosystems;

Initiatives that focus attention on the languages ​​of nature, intraspecific and interspecific, and on the relationship that indigenous peoples establish with natural elements.