Scottish Gaelic, Language of our Celtic Ancestors A review of the history of the Celtic languages with an emphasis on Scottish Gaelic, one of the most endangered of the Celtic languages. UNESCO classifies Scottish Gaelic as definitely endangered. The expansion and decline of Scottish Gaelic will be reviewed and current areas of fluent local speakers […]
Translation Commons presents all the volunteer projects under IYIL 2019.
Translation Commons presents all the projects under the IYIL 2019.
IMUG events are held monthly in Silicon Valley. The International Multilingual User Group has been a forum for GILT* professionals and language technology users since 1987. Translation Commons is announcing IYIL 2019 and mobilizing volunteers to join the initiative.
Seminar on Lotha Language Development organized by Lotha Academy in Collaboration with Mt. Tiyi College. As one of the major tribes in Nagaland, the Lotha Nagas have a rich language heritage that make valuable contribution to world cultural diversity. Currently, globalization and the dominance of English language increasingly threaten the future of Lotha language. The […]
ÚNA, standing for Uniting Narratives with Arts, is a nonprofit two-day festival aiming to foster a cultural and educational bridge between Latin America and Scotland, to ultimately raise awareness on diversity, environmental and socio-political issues on both ends.The core of our dialogue will explore myths and tales as a way to uncover parallels and contrasts between both ethnic backgrounds. Through a series of talks, panel discussions, art exhibition and film screenings, ÚNA will create a cross-cultural exchange, blur the boundaries, and raise the voices of marginalized Indigenous peoples and Gaelic communities in Latin America and Scotland respectively.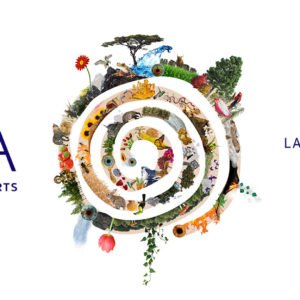 The multicultural aspect of NZSTI's 2019 Conference theme adds resonance to the United Nations International Year of Indigenous Languages. When speakers of different languages meet, the encounter is cultural as well as linguistic, and part of the reality of life not only in Aotearoa-New Zealand but in many countries throughout the world.In an increasingly multicultural world, the translating and interpreting professions, dedicated to promoting communication and understanding between peoples and cultures, have a more vital role than ever before in the resolution or mitigation of conflict, in the enhancement of life and civilization. Visit https://www.nzsti.org/annual-conference/
Scroll