28.05.2019 - 29.05.2019
Africa / / Dodoma
University of Dodoma, School of Humanities and Social Sciences
ICLDA 2019 aims to bring together researchers and language activists whose main area of interest are relationships between language and development in African context. We welcome scholars and language activists who are interested in language economy and ecology, language contact and linguistic diversity, language endangerment, description, documentation and revitalization, language maintenance, policy and planning in developing societies where traditional life styles and communicative practices are challenged by the need for development. Our special area of interest will be the place and role of African indigenous languages in the industrialization agendas of developing countries as well as their potential to help governments and NGOs reach the Millennium development goals.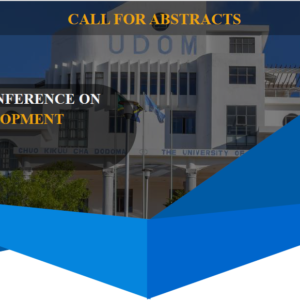 03.06.2019 - 14.06.2019
Global / / Global
International Year of Indigenous Languages 2019 Dedicated Website
Los países de América Latina y el Caribe, junto con la UNESCO, lanzan un Festival de Cine Indígena en Línea (OIFF) en el marco del Año Internacional de las Lenguas Indígenas 2019 (AIL2019) y de la próxima Semana de América Latina y el Caribe, que tendrá lugar del 3 al 7 de junio de 2019 en la Sede de la UNESCO (París, Francia).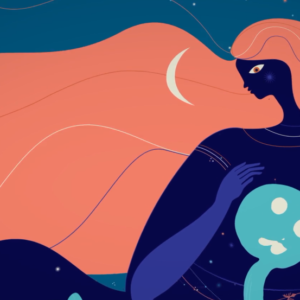 17.06.2019 - 20.06.2019
Global / / Darwin
Darwin Convention Centre
At the Lowitja Institute International Indigenous Health and Wellbeing Conference 2019 delegates from around the world will discuss the role of First Nations in leading change and will showcase Indigenous solutions. The conference program will highlight ways of thinking, speaking and being for the benefit of Indigenous peoples everywhere. Join Indigenous leaders, researchers, health professionals, decision makers, community representatives, and our non-Indigenous colleagues in this important conversation.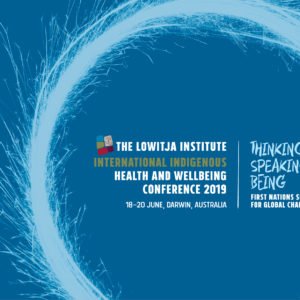 17.06.2019 - 19.06.2019
Global / / Constanta
Constanta County Library Ioan N. Roman
CLAFest 2019 bridges the gaps between small and large cultures and celebrates linguistic and cultural diversity.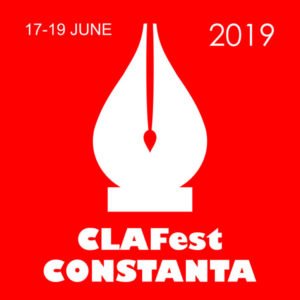 17.06.2019 - 19.06.2019
Global / / Constanta
ibis Hotel
This year the Festival of the Endangered Cultural Heritage focuses attention on the critical risks confronting indigenous languages.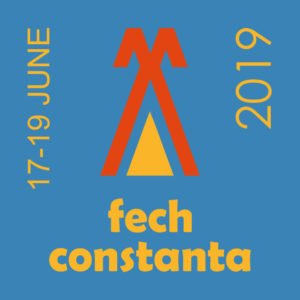 21.06.2019 - 19.07.2019
Europa y America del Norte / / Davis
University of California, Davis
The 2019 LSA Institute at the University of California, Davis will offer several courses and events, including lectures, workshops & symposia, and social gatherings, that bring indigenous and endangered languages, and scholars working on these issues, to the forefront.
24.06.2019 - 26.06.2019
Europa y America del Norte / / Victoria
Victoria Conference Centre, 720 Douglas St, Victoria, BC V8W 3M7
HELISET TŦE SḰÁL – 'Let the Languages Live' 2019 International Conference on Indigenous Languages, presented by the First Peoples' Cultural Council and the First Peoples' Cultural Foundation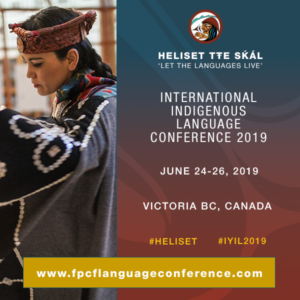 Scroll