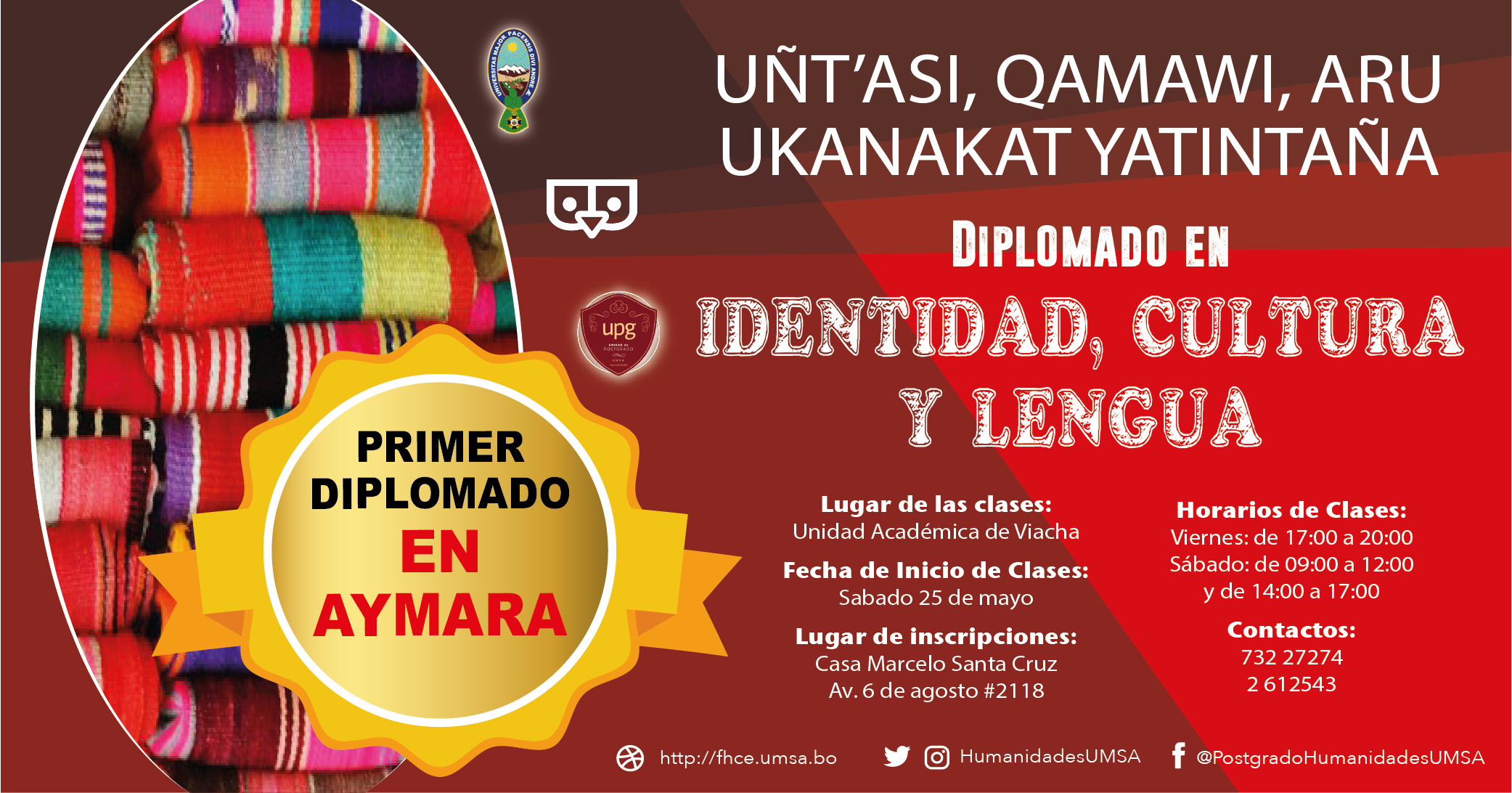 Since the Plurinational State of Bolivia acknowledges with equal right all Bolivian indigenous nations from the Andean or Amazonian region, it is vital to develop courses and training for and in Indigenous Languages. All members of the indigenous nations have the right to know about their language, their historical and cultural past and to receive education in their own native language.
In order to answer this need, the Faculty of Humanities and Educational Sciences developed the first postgraduate level course in "Aymara Identity, Culture and Language"; the aim is to contribute to the professional and academic training of teachers and professors able to teach and research in Aymara.
The Course (Diplomado, in Spanish) will be organized into different modules: linguistics, history, anthropology, traditional world vision and will be dictated in Aymara as well as the graduation paper that will be written and published in Aymara.