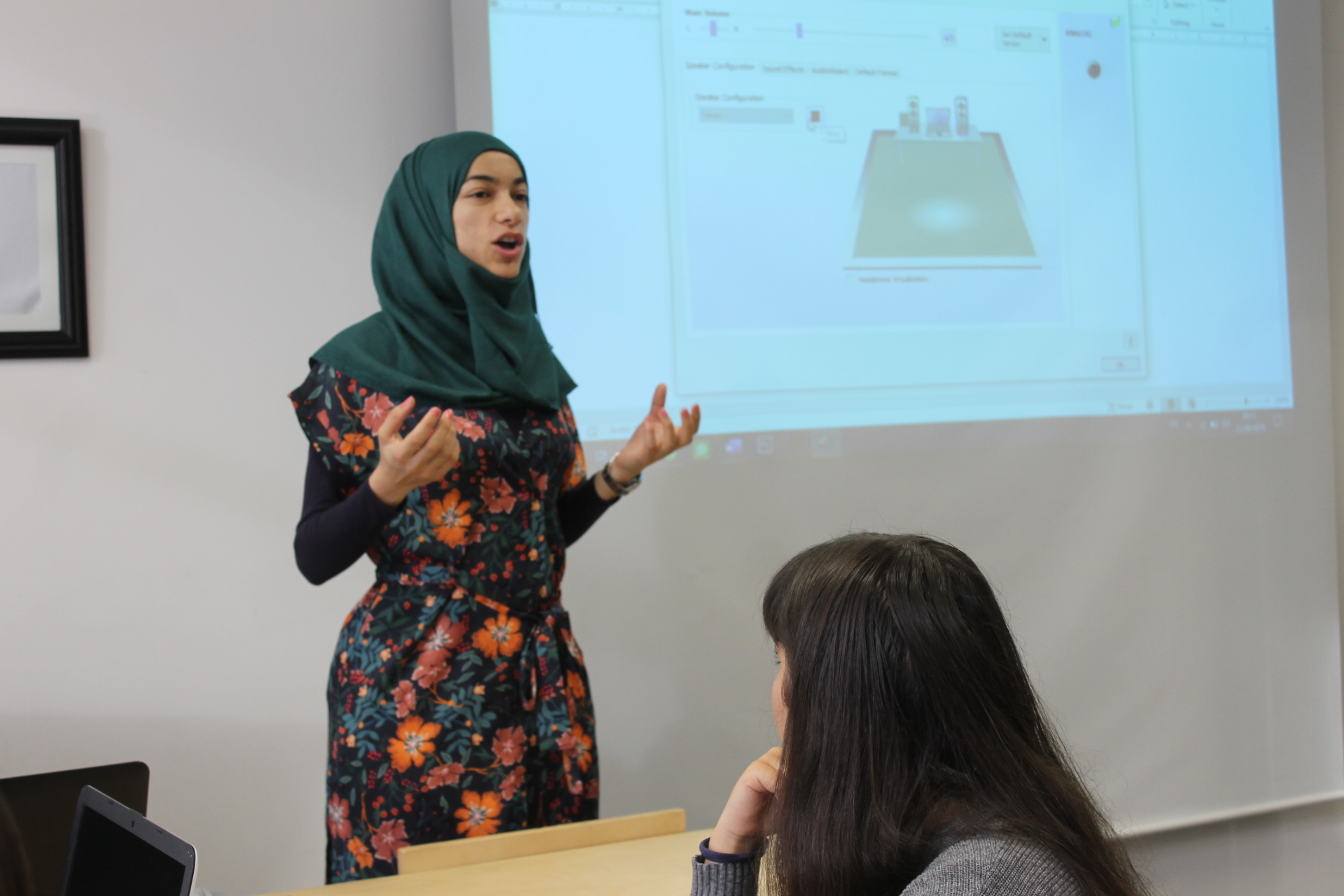 Today more than ever, migrants are coming from different countries and for different reasons: studying, working, seeking a better life, fleeing war … Society must welcome them with open arms, welcome them and accept the differences.
This year, the celebration of European Day of Languages ​​involved the whole grouping and was celebrated at different times, in different ways, with a partner outside the school, but with one goal: to appeal to each other's knowledge, peace, and tolerance, by sharing traditions, literature, knowledge of other languages.
Thus, we associated ourselves with the activities programmed by Desincoop, Crl which, within the scope of the ISLA project – Integrated Approaches to Sharing Knowledge on Social Inclusion Systems of EU Local Authorities, gathered suggestions from citizens, migrants, and professionals about spontaneous activities of the civil society, promoting inclusion. Throughout the summer, the organizing committee of the Before Fostering Intercultural Dialogue, which is needed to launch it, which took place at the Francisco de Holanda School on September 24, announced the initiative to migrants residing in Guimarães, requesting their participation. participation with a recipe and a poem in their native language. The collection of recipes gave rise to the Saudade Market and the intercultural dinner From the world to Guimarães – Do you know my recipe? where those present could taste the specialties of the different countries and get to know each other better.
Daytime students learned the poems from the students of the Portuguese for Speakers of Other Languages ​​courses, who were part of the organization, and on the day of the Conference, there was a sharing of poems that were translated into Portuguese and English and were illustrated by the art students of the school. Also during the Conference, the students read poems by Portuguese poets (in Portuguese and English) and their selection obeyed the theme of the whole event.
We had participants from Germany, Algeria, Brazil, Bulgaria, Cape Verde, China, Croatia, Cuba, Ecuador, Slovenia, Spain, France, Iran, Italy, Jordan, Lithuania, Palestine, Poland, Romania, Syria, Thailand, Timor-Leste , Ukraine, Venezuela, Vietnam and Zimbabwe.
Also in class and school libraries diversity was celebrated and students learned other languages ​​and/or declaimed in their mother tongue. Throughout the group, our young people from other countries were discovered and today they are an integral part of our school community.
In the English class, students worked with teacher Cristina Tomé on issues related to multiculturalism and a group of students produced a video where they interviewed colleagues and the community of Guimarães.
The works, photos, and recordings can be found below.
A thank you to all those who participated in these activities, in the different schools of the group and to Desincoop, always attentive and concerned with the issues of integration, equality, peace… with whom we fully identify.