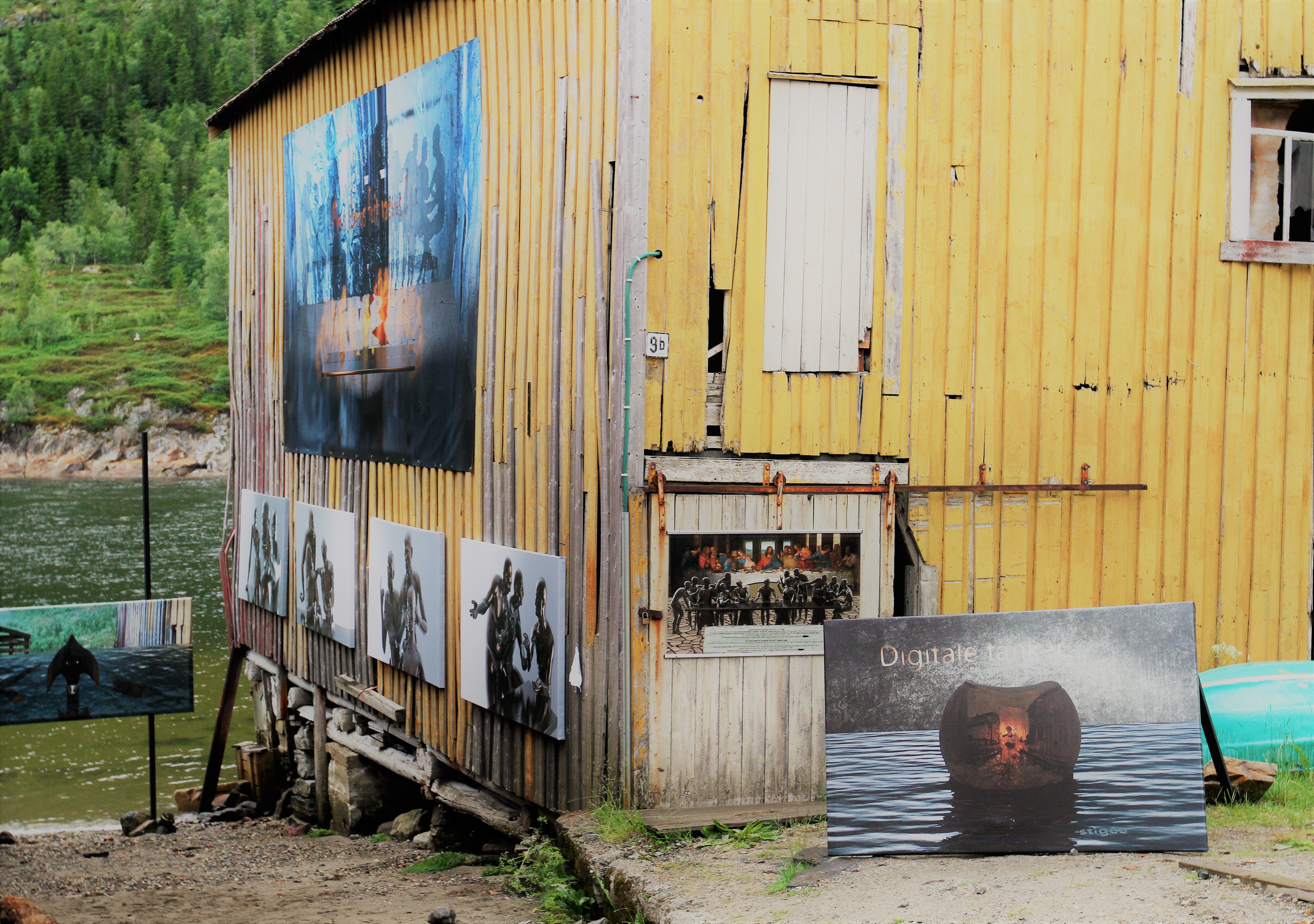 June 29, 2019 12:00 am - July 6, 2019 12:00 am
Europa y America del Norte | Norway | MOSJØEN | Sjøgata
Eventos culturales
The festival is located at the foot of Øyfjellet in wonderful Sjøgata, the old part of Mosjøen on the banks of the river Vefsna, visited by thousands of tourists each summer. The festival is a mix of art fair, where everyone can participate, and exhibitions with invited artists and curated exhibitions.
The Galleria Art Festival is an arena for the diversity of visual artistic expressions and imparts impulses from the international art world and popular art interest.

The festival creates meeting places for artists and children and young people and reflect that Norway is a multicultural society.

The gallery will help raise social and aesthetic qualities in the city.
There are also special offers, courses and workshops etc in the festival period. The exhibition halls range from old rustic walls in the boathouse and brewer to gallery standards. There are showrooms and galleries throughout Sjøgata, which means that the exhibition area goes from Fru Haugans Hotel to the south to "Mjaavatnbrygga" in the north, a former wooden store/warehouse.
Under the festival, Sjøgata is filled with life and atmosphere. You can always sit down at one of the coffie shops for a snack or refreshment, and maybe you will experience a musical performance or other entertainment in the streets.
The Galleria Art Festival is "art without filter" – with young artists and amateurs that  can exhibit and sell their work on the same arena as well-known artists and galleries. This creates a unique atmosphere. The consept "art with filter" is invited reputable artists to have their own dedicated exhibitions.