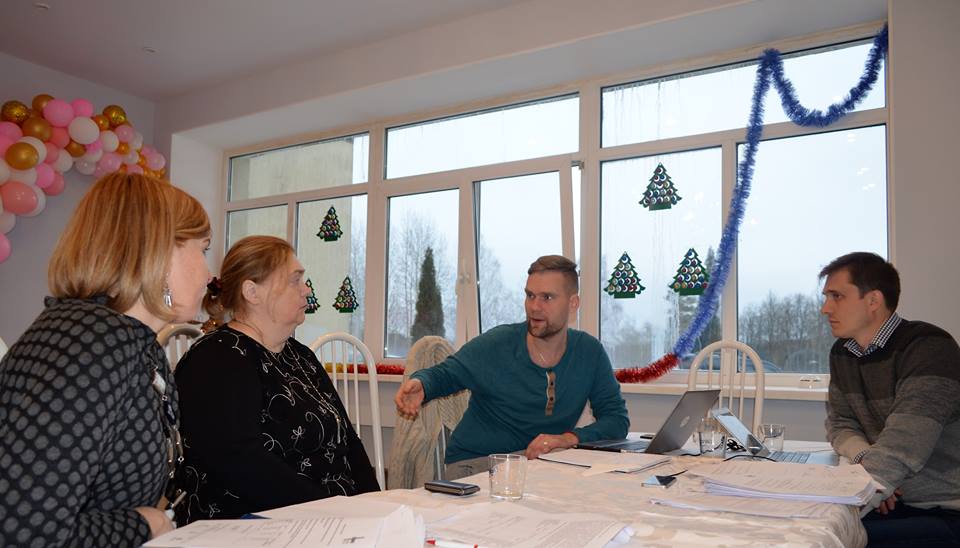 The call for proposals was open from 10 September until 10 November 2018.
SANA 2019 project team received 65 applications as part of the Finno-Ugric language initiatives small grant competition, from 3 countries: Russian Federation (Republics of Karelia, Udmurtia and Mari El, Leningrad, Vologda and Pskov Oblasts and Saint-Petersburg), Estonia and Latvia. 28 applications were submitted by private individuals, 19 from informal associations and 15 from non-governmental organisations. Finno-Ugric languages that aim to be promoted by these initiatives include Izhorian, Finnish (Ingrian Finnish dialect), Karelian (North, Livvi, Tver dialects), Votian, Komi, Vepsian, Mari, Seto and Livonian languages. The total budget of all received applications is 89 164 euros, i.e., exceeding the competition fund (10 000 euros) almost 9 times.
The objective of SANA 2019 small grant competition is to support grassroots initiatives for developing and utilizing indigenous Finno-Ugric languages in the Baltic Sea region. The competition supports mostly new and independent initiatives that aim to preserve or revitalize indigenous Finno-Ugric languages in their traditional territories.
From among 65 applications submitted to the competition, 10 applications were awarded grants.
Projects funded by the SANA 2019 mini-grant competition:
1.     «Workbook of Seto Word Games for Children»
Development of teaching aids for children to learn Seto language through word games.
Applicant: Annela Laaneots (Seto Children's School), Estonia
Grant amount: 2000 euros
2.     «Kitchen Language»
Developemnt of video clips about preparing Seto ethnic food with Seto languge as the main ingredient.
Applicant: MTÜ Seto Küük, Estonia
Grant amount: 1000 euros
3.     «Rāndakēļ min jemākēļ» (Liv Language as My Mother Tongue)
Teaching Liv language via video lessons.
Applicant: NGO Kolkas radošā grupa, Latvia
Grant amount: 630 euros
4.     «Mu vüü» («Мy Belt »)
Raising interest in Seto language among youth with the help of crafts and tourism.
Applicant: Elena Variksoo, Pechora district of Pskov Oblast
Grant amount: 29 000 roubles
5.     3D Map of Izhorian Villages of the Soikino peninsula with original place names
Preservation of toponymic heritage and historic names of Izhorian villages of the Soikino peninsula
Applicant: Nadezda Dementeva (Saint-Petersburg, Russia)
Grant amount: 36 750 roubles
6.     Language quest «Secrets of the Votian Museum»
Exposure of children and youth to the Votian language.
Applicant: Marina Petrova
Grant amount: 128 000 roubles
7.     «Makkuin assia» («Tasty Thing»)
Popularisation of family recipes of Izhorian cuisine and visualisation of Izhorian language in the streets of Soikino peninsula.
Applicant: Yelena Didenko
Grant amount: 42 000 roubles
8.     «From A to Ö»
Visualization of Karelian language and raising of its reputation through design product line for offices.
Applicant: Design and Crafts (Petrozavodsk, Republic of Karelia)
Grant Amount: 100 000 roubles
9.     «Rada melel, ei kelel» («Work With Your Mind, Not Language)
Production and dissemination of stickers for clothes and cars, containing authentic and attractive phrases in Karelian and Vepsian languages.
Applicant: NGO Youth Information-Legal Centre of Indigenous Peoples «NEVOND» (Petrozavodsk, Republic of Karelia)
Grant amount: 52 000 roubles
10. «Matku Puudogaspäi Pariižassah» («A Journey from Pudozha to Paris»)
Development and dissemination of an educational animated video in Karelian language.
Applicant: Maria Valeeva (Petrozavodsk, Republic of Karelia)
Grant amount: 90 000 roubles
Winning projects of the mini-grant competition include a variety of themes that have been prioritized by UNESCO in the action plan of the International Year of Indigenous Languages: teaching of languages, promotion of languages via modern information and communicatio technologies (ICTs), language visualization via crafts and design, preservation of indigenous toponyms and intangible cultural heritage, working with the youth. Projects by language activists of the Baltic Sea region supported by SANA 2019 will be implemented by April, 2019, and their results will be used in the online publication of best Finno-Ugric language practices which will be presented to the general public during the International Year of Indigenous Languages. Grantees will also have an opportunity to participate in experience sharing seminars in Inari (Finland), Leningrad Oblast and Petrozavodsk (Karelia). Such collaboration will allow to extend the network of language activists developed during the project and will make a contribution to raising international awareness about the developments among indigenous Finno-Ugric peoples.
The project "SANA 2019: Civil Society Network for Revitalizing Indigenous Languages" unites organisations for preserving and revitalizing indigenous languages in the Baltic Sea Region and supports the goals of the International Year of Indigenous Languages. The project will partly overlap with the UN-proclaimed International Year of Indigenous Languages 2019, to the implementation of which project partners will provide substantive contributions as well as learn from worldwide good practices. The project brings together the following 7 partner organisations: Association "ECHO" (Karelia)  as the lead partner, Centre of Support and Public Diplomacy of Indigenous Peoples "Young Karelia" , the Karelian Language House (Republic of Karelia), the Community of the Small-Numbered Izhorian People (Shoikula), Centre for Development of Indigenous Peoples "URALIC" and Seto Cultural Fund (Estonia) and the Saami civil society organisation "Giellabalggis" (Finland). The project is funded by the Baltic Sea NGO programme of the Nordic Council of Ministers.