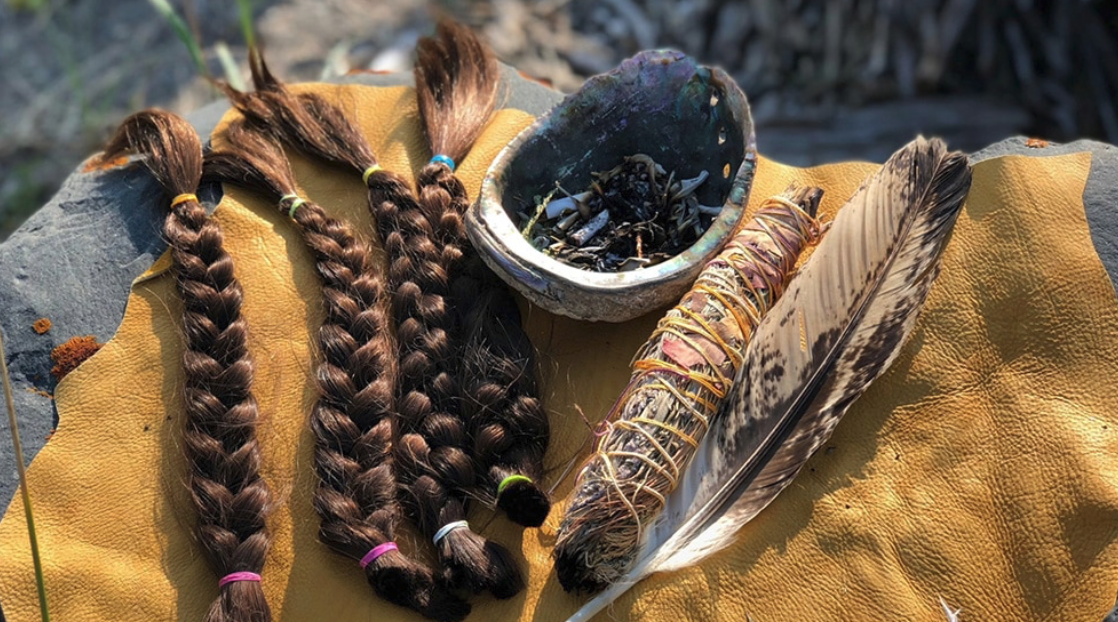 LIVE DISCUSSION PANEL
UN International Day of the World's Indigenous Peoples,
Sunday 9th August at 6PM BST
join
Dr. Stephanie Pratt
(Dakota Nation) with  Indigenous women filmmaker panel: 
Jules Koostachin (Cree, Attawapiskat First Nation) director of PLACEnta and OshKiKiShiKaw, Beth Castle (descendent Pekowi band, Shawnee) and Christina D. King (Seminole) directors of WARRIOR WOMAN and Marcella Gilbert (Lakota/Dakota), one of the WARRIOR WOMEN and daughter of Madonna Thunder Hawk.
This event is part of Film Feels Connected, a UK-wide cinema season, supported by the National Lottery and BFI Film Audience Network.
Platform Facebook Live & Youtube – both streamed live and accessible thereafter via links below and video above.
Live captions will be available at:
https://bit.ly/9thAugSubs
and closed captions will be made available on the videos after the event.
SPOKEN WORD
This Embodied Knowledge: Human by Zena Edwards
"As a woman of African Caribbean heritage who has seen her mother through the stress of the Windrush scandal, there is always a question mark over the UK being a place you can feel rooted in and how you develop your creative and intellectual universe on a land where you are a minority. This is a poetry film exploring "legitimate knowledge" for those displaced from their land and culture, and how valuing your own sovereignty is crucial for survival in the wake of old colonialized democracy moving into this "new normal"