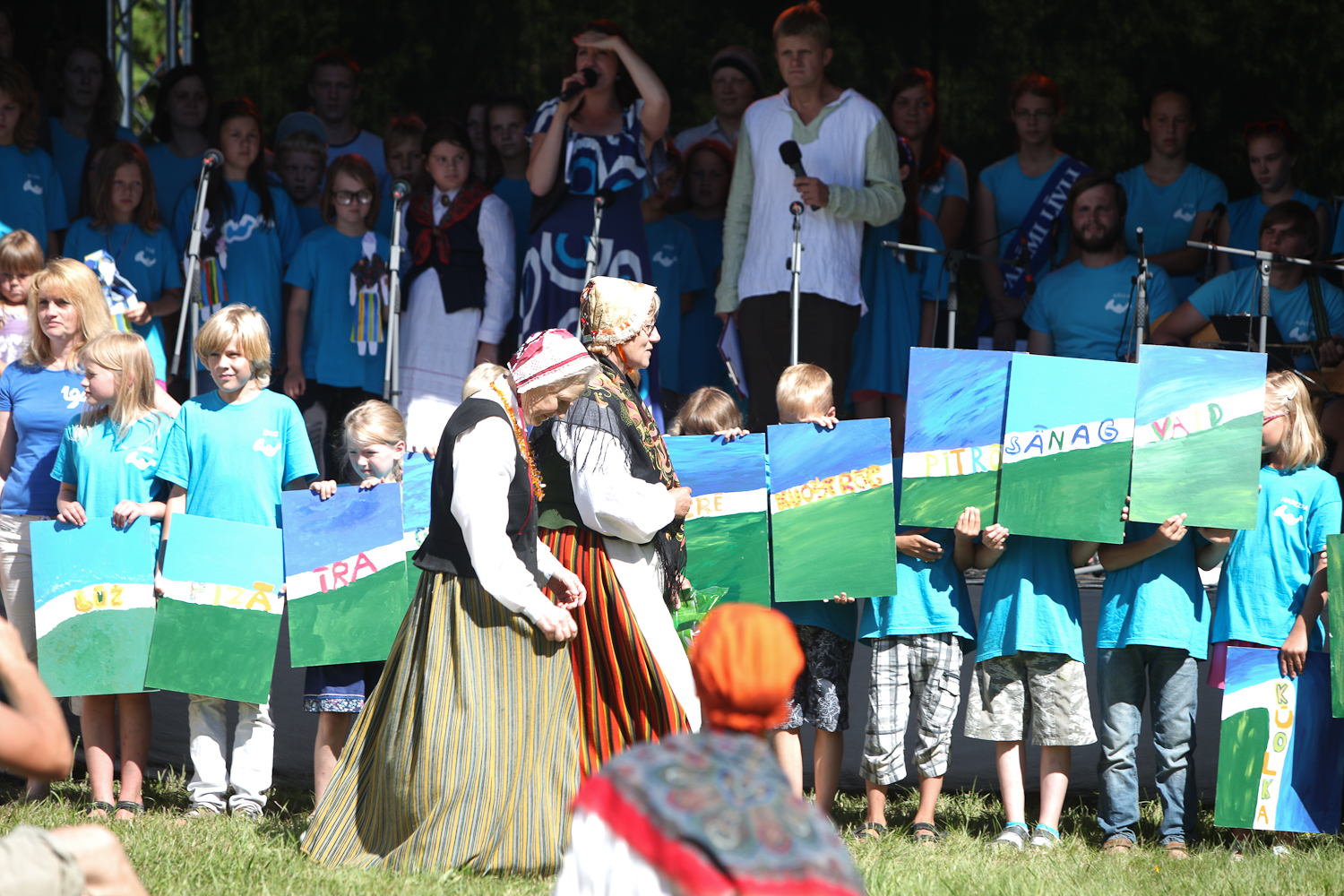 August 2, 2019 12:00 pm - August 3, 2019 12:00 pm
Europa y America del Norte | Latvia | Irē (Mazirbe) | Livonian Community House
Eventos culturales
Līvõd pivād (the Livonian Festival) is an annual celebration of Livonian language and culture in the Livonian village of Irē (Latvian: Mazirbe) on beautiful Līvõd rānda (the Livonian Coast) approximately 175 km from the Latvian capital of Rīga. Livonian is a highly endangered Finnic language indigenous to Latvia and has approximately 20 fluent speakers with several hundred more people proficient in Livonian to varying degrees. While the Livonian language is no longer used as a language of daily interaction, the Livonian ethnic group is highly active and conducts cultural events throughout the year, has several choirs, and publishes both literary and scientific works relating to Livonian.
The Livonian Festival features music performances, talks on Livonian-related topics as well as food and crafts booths. The high point of the festival each year is the procession by all of the participants and attendees to the sea where a wreath is laid in the water as a ceremonial offering to Mierjemā (Sea Mother).
All of the events occur in or around the historical Livonian Community House which was constructed in 1939 and designed by Finnish Functionalist architect Erkki Huttunen (a student of the famous Alvar Aalto). This year is very special as the Livonian community will be celebrating the 80th anniversary of the community house as well as the inclusion of the Livonian cultural space into the Latvian national list of intangible cultural heritage and the beginning of the journey towards its inclusion into the UNESCO intangible cultural heritage list.
The Livonian children's and youth summer school "Mierlinkizt", which focuses on teaching Livonian language and heritage to descendants and others, takes place in the weeks leading up to the festival. The attendees of the school participate actively in the festival with a choir program and also share their Livonian language skills with the community.
Though some accommodations can be found in the Livonian Coast villages, Irē (Mazirbe) is a short drive from other larger nearby cities (Ventspils, Kolka, Dundaga, Roja) where there are more possibilities for finding a place to stay and enjoying not only the festival but also spending time exploring the rugged natural beauty of the Livonians' coastal homeland in northwestern Latvia.
The Livonian Festival has been celebrated annually since 1989 when the community house was returned to the Livonian community at the end of five decades of Soviet occupation during which the community house had been forcibly nationalized and taken away from the Livonians.