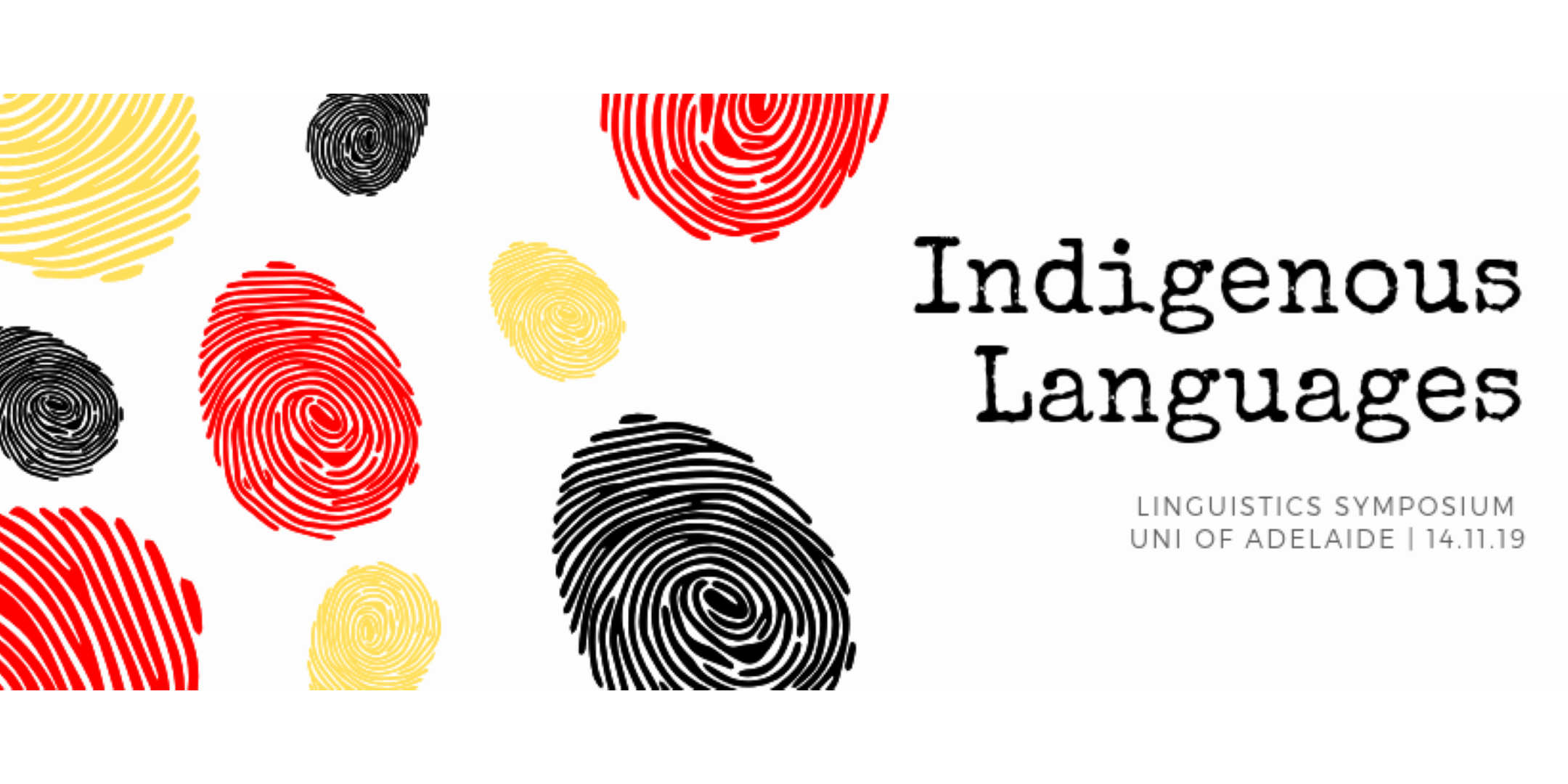 2019 is the International Year of Indigenous Languages. Linguistics students at the University of Adelaide would like to mark this by inviting fellow students, staff, researchers and interested others to join us in a Post Graduate Linguistics Symposium. We will be discussing a broad range of topics related to this theme from around the world.
This will be a full day event with tea/coffee and a light lunch provided – if you have dietary requirements, please note this where requested in your booking.
Looking forward to an engaging and productive day – hope to see you there!
NB: Registration essential for catering purposes.
PROGRAMME
9:45   Registration open – coffee
10:15    Welcome
10:20   What is an indigenous language?: Associate Professor Rob Amery – University of Adelaide
10:40   Learning and teaching endangered languages: Eleanor McCall/Christina Skujins – Mobile Language Team
11:25    Kaurna and Cornish language revival: Susie Greenwood – University of Adelaide
12:00   Lunch
12:45    Phonological comparison of Thura-Yura languages: Ingrid Kerrigan – University of Adelaide
1:20    Hybridity in Daly River languages: Chris Venning – University of Adelaide
1:55     Southern Daly comparative project: Emmett Bell – University of Adelaide
2:30     Afternoon Tea
2:45      Polysemy vs Homonymy in indigenous languages of Australia:  Anh Le – University of Adelaide
3:20      Animal language: Mario Pilla – University of Adelaide
4:00      Finish
You are welcome to join us for social drinks after the event – University of Adelaide Club (Level 4, Union House)