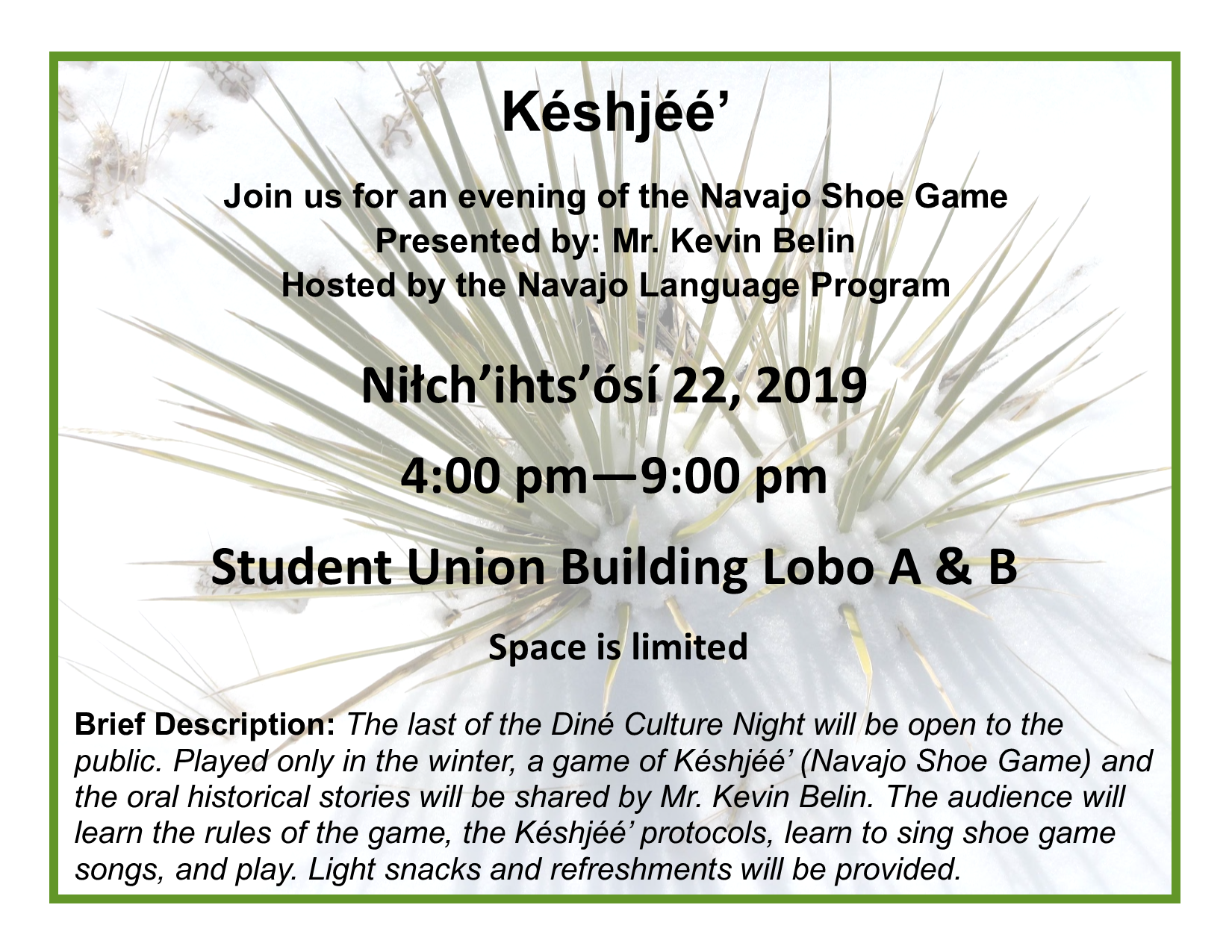 Késhjéé' is only played in the winter after the first freeze of the year has occurred. At this event, the presenter will teach késhjéé' protocols, tell historical stories, and the audience will learn to sing késhjéé' songs and play késhjéé'.
Our presenter, Mr. Kevin Belin, is Tódich'íi'nii, born for Tł'ógí, and his maternal grandfather is Ta'neeszahnii, and his paternal grandfather is Chíshí. He comes from T'iists'ózí Nideeshgiizh, and was raised around the areas of Tsé Bó'oos´ni' and Jádí Hadít'įįh. He currently works at Navajo Preparatory School as the Navajo language teacher.
Késhjéé' or the Shoe Game is a winter game that the Diné people learned from the story of the separation of night and day. After the first peoples and animals emerged from the third world, the Holy people created the sun, moon and stars. No one could agree on how long the day or night should last. The animal people argued and hunted each other while the sky became obscured with color. The people came together and thought about the problem and found that they began to bet against one another, playing a game. The day and night animals played against each other and came to a draw after four nights. From this time of chaos came our calendar and the notion of time was formed. The Shoe Game is more than a story, it is a teaching tool for everyone, of all ages and learner levels, and for those willing to learn the Diné way of life.