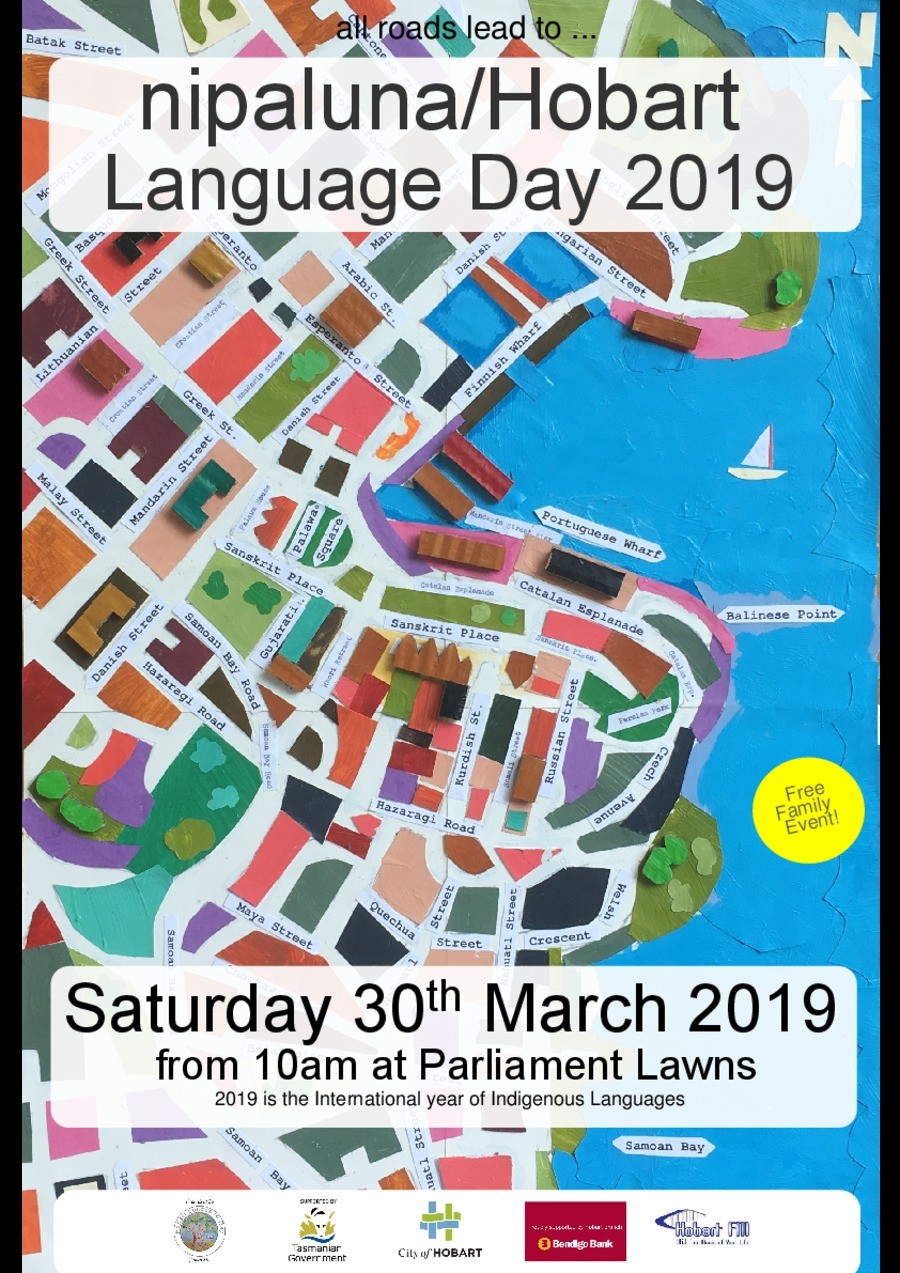 March 30, 2019 10:00 am - March 30, 2019 2:00 pm
Asia y el pacifico | Australia | Hobart | Parliament
Eventos culturales
Hobart Language Day aims to celebrate the diversity in Hobart and Tasmania, by putting together alphabets, performances and books in many different languages.
We think it is important to celebrate and show the richness of our linguistic past, present and future.
This year we will also celebrate the International Year of Indigenous Languages to raise awareness of the risk they face and the importance they have as a resource for development, peace building and reconciliation; palawa kani, the Tasmanian aboriginal language, will have a special place in this edition.  
We invite the community to learn, teach, read, write or just enjoy listening to people speaking in languages different to English in this free, family-friendly and inclusive event.